B'z LIVE-GYM 2012 -Into Free-
Jump to navigation
Jump to search
B'z LIVE-GYM 2012 -Into Free-
LIVE-GYM by B'z
Start Date
September 17, 2012
End Date
October 25, 2012
Country
United States
Canada
Japan (EXTRA)
Songs
17
19 (EXTRA)
Home Video
Web Stream
EPIC DAY Bonus Disc (EXTRA)
Shows
7
4 (EXTRA)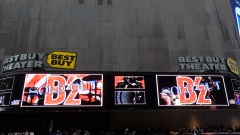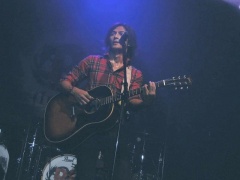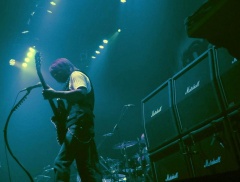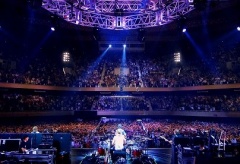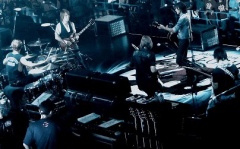 B'z LIVE-GYM 2012 -Into Free- was a LIVE-GYM tour by B'z that toured both coasts of the United States and Canada in support of their self-titled English album B'z. The tour began with a show in San Francisco on September 17, 2012 and concluded with a seventh show in Los Angeles on October 7th, 2012, that was streamed live for fans all over the world at no cost. This tour was the first in which B'z performed on the east coast of the United States, with shows in both Maryland and New York. The tour was preceded by Pepsi NEX presents B'z PREMIUM LIVE, a special limited event that featured a truncated setlist of the songs that would be performed on the Into Free tour itself.
2012 was the second consecutive year in which B'z toured North America following their previous summer venture, B'z LIVE-GYM 2011 -long time no see-, that covered three dates and marked their first shows on the continent in eight years. The LIVE-GYM itself takes its name from "Into Free -Dangan-", an English version of "Samayoeru Aoi Dangan" that was premiered during the 2011 tour. The song was announced as the global theme to the video game Dragon's Dogma before being released as a worldwide digital single on April 4, 2012.
On July 25, 2012, B'z released their self-titled debut English album worldwide via iTunes. The five songs included were English renditions of Japanese singles, with three of the songs in "Splash", "Into Free -Dangan-", and "Juice" having been premiered during the previous North American tour. The remaining songs were made up of "Love Bomb", an English reversion of "Ai no Bakudan" that served as the theme to a Pepsi NEX summer line campaign, and an English edition of "Ultra Soul" that was first played during the 2011 charity show with Linkin Park. All five songs from the English album were included in the setlist for the tour, along with a number of classics not played in a number of years. Notably, this tour marked the first time that "GO FOR IT, BABY -Kioku no Sanmyaku-" had been played live and was also the first time since 2009 that "Shoudou" had been performed by the band.
At the very end of the global live stream of the Los Angeles show, B'z LIVE-GYM 2012 -Into Free- EXTRA was announced as an extension of the tour for Japan with four additional shows. The setlist retained all of the songs originally included in the North American tour, but added "Itoshii Hito yo Good Night..." and "HEAT", the song that B'z had then recently wrote for Korean artist Kim Hyun Joong. The finale to the extended tour was released in 2015 as part of special edition copies of the band's nineteenth studio album EPIC DAY. A 25th anniversary documentary covering the tour as a whole and titled Only Two was broadcast on December 9, 2012 on premium Japanese channel WOWOW.
Touring Band
Setlist
The tour brought LIVE-GYM debuts for several songs alongside returns of old favorites that had not been seen live in many years. All five of the English tracks from the band's self-titled international English debut album were included, with the English version of "Ai no Bakudan" starting the show. The year's hard rock single "GO FOR IT, BABY -Kioku no Sanmyaku-" was played early in the setlist, between a total of four English songs, including "Brighter Day" which had not been played live since the band's 2006 NETWORK LIVE web stream show. Prior to the Pepsi-sponsored event that immediately preceded the tour, bluesy ballad and 1994 single "MOTEL" had not been played since 2003's BIG MACHINE tour. Another rarely played single, 1991's "Easy Come, Easy Go!" returned from a four year absence, as did popular album ballad "Mou Ichido Kiss Shitakatta".
ENCORE
Home ☆
☆ English version or original English song
B'z LIVE-GYM 2012 -Into Free- EXTRA
The Japanese tour extension came under the band's occasionally-employed "EXTRA" banner, adding four dates at various venues around Japan. The original setlist was retained from the North American leg, with "HEAT"—a song written by Tak and Koshi for Korean artist Kim Hyun Joong—and the band's first ballad single "Itoshii Hito yo Good Night..." from 1990 added to the setlist. In the December 2012 issue of fanclub magazine Be With!, Tak revealed that the reaction to the older song, which had not been played since 1993's Pleasure tour, was below expectation. Koshi noted of the additions, "I thought it'd be great to perform such a song. A song not every fan would instantly recognize or know. We also thought it'd be interesting to do 'HEAT' since some people would know it due to Kim Hyun Joong's release." In the years since, "HEAT" has become an oft-requested fan-favorite, with more than forty performances in the year 2015 during B'z LIVE-GYM 2015 -EPIC NIGHT-.
ENCORE
Home ☆
HEAT ☆
☆ Songs added for the EXTRA leg of the tour
☆ English version or original English song
Tour Goods
Home Video Recordings
October 25, 2012 — Osaka Jo Hall
Concert recorded in full and available on EPIC DAY (CD & DVD Edition).
Excerpts from the concert are also available:
Venues
B'z LIVE-GYM 2012 -Into Free-
2012.09.17

The Warfield (San Francisco, CA)
2012.09.19

The Showbox SoDo (Seattle, WA)
2012.09.20

Orpheum Theatre (Vancouver, BC)
2012.09.26

Sound Academy (Toronto, ON)
2012.09.28

The Fillmore (Silver Spring, MD)
2012.09.30

Best Buy Theater (New York, NY)
2012.10.07

Gibson Amphitheatre (Los Angeles, CA)
B'z LIVE-GYM 2012 -Into Free- EXTRA
2012.10.17

Nippon Budokan
2012.10.19

Nippon Gaishi Hall
2012.10.21

Miyagi Sekisui Heim Super Arena
2012.10.25

Osaka Jo Hall